What is a Mini Projector? Simply, a mini projector is a portable device that allows you to view presentations, movies, and other content on a larger, more powerful screen. Moreover, You can use it at parties, conferences, or any other events.
When we want to understand portability characteristics in terms of projectors, there are several different types of portable projectors available today. Therefore, it is important to know what you need exactly before you start shopping for a mini projector.
Here, in this blog post, you will learn everything you need to know about mini projectors along with what features to look for and what to avoid.
We also discuss the different uses of mini projectors and how to find the perfect one for your home theater.
Mini Projector: Learn All About The Mini Projector
If you have an interest in projection technology, you may have heard of a Mini projector. Yes, Mini projectors are small, portable, and easy-to-use devices. A mini projector is a midpoint between a portable-size projector and a pocket-sized projector. They're perfect for watching movies, presentations, or even playing games at home.
The best part of a mini projector is that it can be used anywhere. You can even carry a mini projector with you while you travel, and you don't have to worry about finding a place to plug it in. A mini projector is also ideal for offices purpose and classrooms.
How Does a Mini Projector Work?
As of now, we know that a Mini projector could be used for home theatre, business presentations,s or classroom lectures easily. To make it possible to simple to use, It can be connected to a laptop or tablet with the help of suitable cables or a wireless method so that you can view it on a bigger screen. It doesn't require a tripod. It is a little small, but the quality is pretty good.
As we discussed earlier, It comes with an HDMI cable, which is used to connect the projector to your smartphone, computer, DVD player, Blu-ray player, etc. You can also purchase separate cables to connect the projector to any of these devices.
The Mini Projector uses an LED light source. This is a type of light source that is efficient. The efficiency is much higher than traditional bulbs or other light sources. It also has a long life span. This allows you to use it for a very long time. The brightness can be adjusted as well.
Popular Mini Projector Models:
What are the applications of Mini Projectors?
One of the biggest advantages of having a projector is that it's compact. You can carry this device in your pocket or suitcase, and you can use it anywhere. Mini Projectors are great for personal use or professional use, streaming movies, sharing photos, sharing presentations and so much more!
Classroom:
Mini-projectors have become quite popular with students who travel a lot and want to create a theater system. Some of them can also display images such as maps, charts, pictures, or slides.
Business Meetings:
This is perfect for business meetings. They are also used to show presentations in the offices. A mini projector is convenient for both speakers and attendees. It doesn't need any kind of electricity after charged up the battery.
Home Theater:
We all like watching movies and plays in theaters. A Mini projector is a great device that allows us to do just that. A Mini projector is a small device that can help you to play music and show movies at your home theater.
Smartphone Use:
If you are going to take a trip, it is a good idea to take your Mini projector along with you. This is a great way to bring entertainment to your travel destination. You can use the projector to watch movies or play games by connecting it to your smartphone using appropriate cables.
See More:
What are the Benefits and Drawbacks of Using a Mini Projector?
Why would you use a mini projector? You may require to use this type of projector to project a presentation to a larger audience. So you can use this projector to present a presentation to several people in a conference room. Plus, you can use a mini projector if you are working on a laptop.
Apart from that you may want to have a mini projector if you are traveling. However, like other devices, it has also some drawbacks too. It is very important to know what the benefits and drawbacks of a projector are before you buy one.
Pros of a Mini Projector
Using a mini projector can be fun. Mini projectors have many advantages. The benefits of using mini projectors include:
They are small and portable.
It is easy to carry around and it does not take up a lot of space
A mini projector is easy to operate
It is easy to use
A Rechargeable Battery
Built-In Speakers
It can connect to a computer, smartphone, and speakers.
Cons of a Mini Projector
The drawbacks of using mini projectors include: you can't control the image quality, they use a lot of energy, and they are noisy.
It's also not very powerful.
Difficult to see in bright environments
Low Brightness level
Limited Features
The Difference Between a Mini Projector and a Full-Sized Projector?
Below you would be found the various factors that differentiate a Mini Projector from a Full-Sized Projector
Portability and Setup
The difference between a mini projector and a full-size projector is the portability factor. A mini projector is generally smaller than a full-size projector, which means that it's easier to carry around from place to place.
A mini projector is a device that can produce large images on a small surface. This kind of projector is made with compact designs. These are generally quite small in size but are not very lightweight. They are often used in homes and offices to produce large pictures. A mini projector requires only a little bit of room. It can easily fit into the smallest of spaces, and it doesn't take much space to store it.
On the other hand, a full-size projector requires a fair amount of space. It does not fit in small places. It requires external power to work. It is best suited for business presentations and movie watching.
Connectivity or Inputs
When you have a full-size projector, you have to buy expensive cables to connect it to your devices. In addition, most projectors need an external power source to function. These cables and power sources can add bulk and weight to your project. With a mini projector, you have to worry about getting lost and losing the cables.
There is nothing to get tangled up in the cables because there are no cables. You can just plug it into your computer, smartphone, or tablet, and watch a movie or show. Most of them come with built-in apps, HDMI, or USB inputs, and audio inputs.
Brightness & Picture Quality
A traditional full-size projector is higher than a mini projector in terms of resolution. With a traditional projector, you can even pick between a 4K or 1080p projector, something most portable projectors won't offer.
Also, compared to a mini projector, a traditional projector will usually have better picture quality for larger images on the projection surface.
Although a mini projector will usually have a lower resolution than a full-size model. This doesn't mean that you can't watch movies or shows with a mini projector. In fact, you can watch your favorite movies and shows just fine with a mini projector.
Just make sure you have enough brightness to overcome ambient light. You may even want to invest in a good screen.
Built-In Sound
Some Full-sized projectors include speakers and a subwoofer. Their sound system is more powerful than a mini projector. However, a full-size projector can offer better sound and features than a mini projector. These projectors are usually fixed-positioned and not portable.
When it comes to using a mini projector, it can connect to your laptop using Bluetooth or wired connections. This means you can connect external speakers to power up its sound.
How to Find the Perfect Mini Projector – Buying Guide
As you can see from what we've discussed earlier, the mini projector is a projector that is smaller than a standard projector and can be used for personal or business use. They are used and typically found in classrooms and homes. Therefore, If you are looking for a projector that will fit into your home or office, there are a few things we are going to discuss. This will make informed decisions before buying the perfect Mini projector.
Image Quality
The resolution of a projector is an essential factor to consider when buying one. It affects the overall image quality. The higher the resolution, the clearer and brighter the image will be. The image quality of a projector is determined by how many pixels it has. The bigger the number of pixels, the better the image quality. Mini projectors usually use less power and less light than their bigger counterparts.
For an average screen, a mini projector is good enough to provide a satisfactory resolution. However, if you are watching movies or playing video games, the resolution might be insufficient. You might want to upgrade the resolution.
Brightness
A projector's brightness is another important factor. It determines the amount of light that the projector uses. You should buy a projector that has high brightness. You can easily find a good mini projector if you know what you are looking for. The first thing that you should look at is the brightness and viewing angle.
The brightness of a projector is measured in lumens. This is a measurement of the amount of light that the projector uses. Some projectors use more light than others. Another thing that you should consider when you are looking for a mini projector is its viewing angle.
This is a measurement of how far away the projector can be viewed and how much the viewer will be able to see on the screen. You should make sure that the projector has enough brightness and viewing angle.
Portability
A mini projector can be very helpful. You can use a mini projector to project movies, presentations, slideshows, and other things. A mini projector is handy and easy to use. Mini projectors are small and lightweight. They are ideal for traveling. You can easily carry them around and use them whenever you are in a new place.
Size & Weight
You should also consider the weight and size of the projector. If you are going to move your projector around the room, you should choose a lighter one. The weight of the projector is an important factor if you will be using it for a long time. A mini projector can weigh anywhere between 100 and 500 grams even more.
Sound Quality
Portable mini projectors work great as long as you have a good sound system. It is important to know how to choose the best mini projector with built-in speakers. It's small, lightweight, and comes with its own speaker. There are different types of mini-projectors. For instance, there are mini projectors that come with LED light sources and LCD displays, which are the most popular.
Portable projectors are small in size. Most of them can fit into a briefcase or a backpack. That's why they are perfect for business travelers. With a built-in speaker, you can listen to music and watch a video presentation while on the move. This can help you stay entertained when you are on the vacation.
Compatibility
We all use different apps on our smartphones. However, it is very important to know which projector will be compatible with the app that you want to use. If you want to watch movies, you will probably want to buy a mini projector. It is very easy to find a mini projector that will play movies. However, you will need to be sure that you buy one that is compatible with the apps that you use.
There are certain apps that are only compatible with specific kinds of projectors. There are some that can't be used with any projector. These include the apps that you use for gaming or using online music streaming services.
Connection Options (Inputs)
Before you buy a mini projector, you should know what the projector is for. Do you want to show a slide show, watch movies, or play games? All these purposes can be fulfilled by having a Mini projector. But you must also consider how will be connecting your projector to other devices or simply to your smartphone. To do so you will require multi types of inputs like HDMI, VGA, or USB ports. So you must consider whether or not your mini projector will have available these types of ports.
Power Backup
There are a lot of mini projector models available in the market. You can find a mini projector that can provide longer battery life. These mini projectors come with rechargeable batteries that don't drain out very fast.
These devices can be easily used and do not need special batteries. Most of these projectors are rechargeable and can last between 90 minutes to 3 hours. You can watch videos, browse web pages, and read emails using a mini projector.
Warranty or Service
You can look up the details of the warranty and guarantee of the mini projector online. The details of the warranty and guarantee will let you know what kind of support and services you will receive when you purchase the mini projector.
If you are getting a 3-year warranty, it is going to cost you much more than if you were getting a 1-year warranty. A service plan will help you to save money. So before you buy it, you will need to make sure that you can have the projector repaired and fixed anytime that you want.
What Is a Mini Projector: FAQs
How long do projector bulbs last?
When we talk about the lifespan of the bulb, it depends upon the type and quality of that particular bulb. There are many types of projector bulbs. Some of these are traditional bulbs. Others are high-power bulbs. In general, most bulbs can run for up to 20,000 to 50,000 hours.
Is it worth it to buy a projector?
Yes, it is worth it to buy a projector because using a projector it makes easy to watch movies on a huge screen. It is also a good choice if you want to watch TV shows in full HD. You can also use it to watch online videos on your projector. A projector is an affordable, low-cost investment that will give you years of entertainment. 

Apart from that, a projector is a great way to enjoy movies, sports, and games on a bigger screen. There are various types of projectors, but talking about the common ones, they are DLP and LCD. These two different types of projectors are used to watch movies on a large screen.
How do I know if my projector bulb is dying?

If you notice any of the signs like dim light, color shifting, blurry image, or image flickering, your projector bulb is probably about to burn out. To avoid losing money, you should replace the bulb at least a month before it burns out. If you are not sure if your bulb is burned out, check out these tips.

Check the bulb temperature. Make sure that your projector bulb is on. If the bulb's temperature is too high, it may indicate that your projector needs to be repaired.

Open the projector. You can also open the front of your projector to look for a burning smell. A burning smell means that there is something wrong with your projector. If you notice this smell, your bulb may have burnt out already. You will require to replace the bulb.
The Bottom Line
Finally, we've reached the end of this article and hope that now you can pick and choose the Mini projector as you have gathered the information about what is a Mini Projector and how to Find the Perfect Mini Projector.
In short, the Mini projector is a great choice for a small business or home office. There are many reasons why you should consider buying one, but one of the most important ones is the price.
Moreover, The mini projector is a very affordable solution and you can find a good one for less than $200. However, we recommend when you are looking for a mini projector, you have to keep in mind the above-discussed factors like size, portability, brightness, resolution, and image quality. Thanks For the Reading!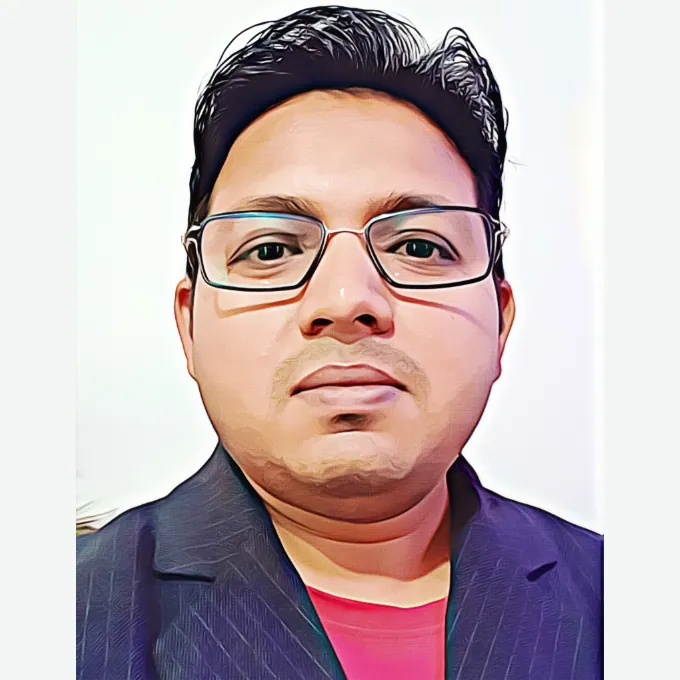 As an experienced Software Engineer in a Projection-Based Technology Company, I love sharing my Knowledge to utilize and help others to learn more about Projectors. Thus one can get the right Projector for their needs.