When you think about the word projector, you probably imagine a big, bulky device with a lot of parts and a bunch of wires. But that's not what a Pico Projector is.
Yes, A Pico Projector is a small, affordable, portable projector that can be used for presentations, meetings, and even just for watching movies. But How does a Pico Projector work? And How do you find the perfect one in the crowded market?
If you are also here to find the answer to the above questions, so without further delay let's talk about everything you need to know about Pico projectors.
Learn About The Amazing New Pico Projector
We've all seen them. Those tiny, portable projectors that you can take with you on a camping trip or use to project your PowerPoint presentation at a party. They're so small, you can even carry them in your pocket. But do you know what they are really?
What is a Pico Projector: The Most Powerful, Portable, and Affordable
A pico projector is a portable projector that you can use to project images onto any flat surface, such as walls, tables, and even the ceiling. They are most, portable, small, compact, and lightweight, so you can take them anywhere. The projector is a good fit for presentations, business meetings, and for projecting images in small spaces.
They are also very portable and come with a built-in battery. Most Pico projectors can be charged via USB. You can use a USB cable to charge the Pico projector. Most Pico projectors have a charging port on top. It doesn't matter whether you are using a micro-USB cable or a standard USB cable. A mini HDMI or VGA cable can also be used to connect your laptop or device to the Pico projector.
If your device supports wireless technology, you can use it to stream your movies, photos, and other media from a wireless network. You can also play videos or movies from USB or SD media storage.
How the Pico Projector Works
That's right! If you're like me, you've probably used one of these little wonders to project images onto a wall. And you've probably wondered, "How do they work to do so?"
LED and LCD projectors have been popular in the past years. The LED and LCD projectors have higher resolution and brighter images than the projectors that use old CRT technology. LED and LCD projectors are expensive compared to the Pico Projector.
There is no denying the fact that LED and LCD projectors have bright images. The only problem with these projectors is that they use lots of electricity. The high cost of the projectors and the high power consumption has led to the arrival of the Pico Projector.
The Pico Projector uses LED technology. This makes it possible to make a small projector. The images that you see in these Pico projectors are created by combining light from multiple colors. Each color can be represented by one or two mirrors and a color wheel. It uses a liquid crystal display to create an image. It then sends this image out through a small bulb using an LED light source.
How Can It Use to Share Content on the Surfaces?
You can use it to project a picture onto a wall, screen, or other surfaces. It is very easy to use because you can just plug it into a power source and connect it to the projector using an HDMI cable. It can be hooked up to any device, like a Blu-ray player or computer, so you can watch movies or play video games.
It can also use microSD cards. You can use these as digital video files. A microSD card can be used as a flash drive or for storage purposes. You can also use this for wireless networking. This is very useful for people who are in the home theater. They can stream their videos from the cloud, which makes for a great viewing experience. The other type of connection is AV input.
You may also like:
What are the uses of Pico Projectors?
A Pico projector is ideal For teachers, the portability means bringing it around is never a problem.
A pico projector is a device that projects an image onto a wall or other flat surface. A Pico projector is ideal for presentations, home movies, and other uses where you want to project an image onto a wall or other flat surface.
Pico projectors can be used for Personal use and Professional use too.
Business or Office
These projectors can be used in many ways, such as displaying PowerPoint presentations. They can also be used to make slides. You can also use it to show pictures or slideshows in a room. It can be used in a conference room. You can easily carry them in your pocket or backpack.
Home Entertainment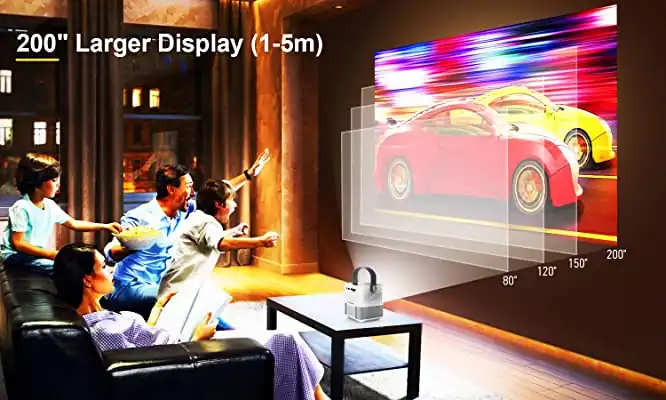 You can also use a Pico projector to play music or videos on a large screen. It can also be used to project movies on a screen in a movie theater. If you want to display images on a large screen, you can use a Pico projector. Pico projectors are easy to operate and you can use them with no special skills. It is also very inexpensive.
Gaming
You can also play your favorite games in the comfort of your own living room. You can play different types of games such as 3D games. If you have no TV, then you can use your Pico projector to display the images on any surface. You can even hang it up and place it somewhere in your room. You can connect a gaming console to your Pico projector. The video game console will allow you to play any game you want.
Related: Best 4K Projector for Gaming
Play Using Smartphone
You can also use your smartphone or tablet to connect with the Pico projector. You can connect your device to the projector by using a cable. When you do that, you will be able to watch movies or play music from your smartphone or tablet. A Pico projector is a portable device that can turn your smartphone or tablet into a video player. Using the Pico projector, you will be able to display video from your smartphone or tablet.
Classroom Use
A Pico projector is ideal for teachers because of its portability. You can bring it to your classrooms and use it instead of having a large LCD or a regular projector. You can use it to display presentations, videos, images, maps, diagrams, charts, and many other things. A Pico projector can also make reading material easy to read. It is much easier to read a book on a pico projector than it is to read a book on a computer monitor or a laptop.
What are the benefits of using a Pico projector?
Pico projectors are a popular choice for those who need to present things to others. For example, if you want to show a presentation to your friends and family, you should use a Pico projector. A Pico projector has many advantages as below:
Pros of using a Pico projector
A Pico projector is light, compact, and portable.
This projector occupies less space and can be put out when not in use.
It is very easy to set up and easy to use.
This projector can project anything on a wall or a screen.
You can use it for presentations, slideshows, and movies.
It is convenient as you can play video using a USB flash drive or SD cards
It is affordable to purchase.
What are the disadvantages of a Pico projector?
How many of us really need a Pico projector? It is a great idea to think about what you need before you buy one. This can help you to make a smart decision. There are certain drawbacks to using a Pico projector. Check out the following disadvantages of using a Pico projector.
Low Brightness
No focusing capabilities
The quality of the image is not that good
Incompatible apps for screen mirroring
Limited audio video settings
How to Find the Perfect Pico Projector
As we've discussed earlier that a Pico projector is a small, portable projector that you can carry around with you anywhere. They are compact and light enough to carry around with you in your backpack or briefcase.
If you want to buy a Pico projector you should know that the Pico projector market is growing rapidly, and you'll find Pico projectors with a wide range of features and price points. They also come in different colors and sizes. So, you need to consider the following factors to get the best one as per your need:
Brightness
The first thing is to consider the brightness level produced by the Pico Projector. Here you need to remember one thing is that Pico Projectors have very limited brightness and viewing angle. And when you are looking at these projectors, they produce a fairly low amount of light. So you will need to check the Lumens value before picking the Pico projector.
For getting the optimal level usage of a Pico projector, we recommend using them in a dark environment. You can also follow our full article about the Lumens of the Projector.
Resolution
In general, The Resolution is the amount of detail a device can display. When we talk about the resolution in a Pico Projector, it usually uses a smaller resolution such as 480×320 or 854×480 compared to a typical projector.
The reason is that a Pico projector usually has a lower-powered light source and imaging elements than those of a normal projector. You must consider the device resolutions according to your requirement before choosing the best Pico Projector.
Compatibility
If you want to use different apps, first you should check the compatibility of a Pico projector. Sometimes you can even find projectors that are not compatible with the apps that you use.
It is best to be sure that the projector supports all the apps that you use when you are purchasing a projector. So check this point.
Portability
Portability is one of the main key points of consideration when buying a Pico Projector. Pico Projectors are small portable projectors. They are very handy. They are easy to carry around. They use short-throw lenses to project images. Short-throw lenses are used because they allow the projector to be compact.
Apart from these characteristics, you should consider the shape and size of Pico projectors according to your daily usage.
Ports & Connections
The projector is very useful. You can connect it to various suitable devices with the help of various Ports & Connections that it provides. These connections give a convenient way to connect your smartphone or laptop in order to share clear and large content on a big screen.
However, sometimes they lack some compatible ports and connections. So, you need to make sure that you buy one that offers multiple ports and connections including HDMI and USB ports.
Size & Weight
Pico projectors are available in different sizes and weights. Thus, the size of the Pico Projector depends on the technology it is used.
Some Pico projectors use the same technology that larger projectors use. However, the size is different. So, the weight would be different.
For example, A pico projector with a 50-inch screen can weigh between 100 and 200 grams. A projector with a large screen may come with more than 300 grams of weight.
Battery Backup
A good quality Pico projector has a huge battery capacity, which is over 15,000 mAh. If you compare the specifications of the projector with other portable devices, it can last for hours at full brightness and will still keep you connected with your friends and family.
With the 15,000 mAh battery it can last between 90 minutes to 3 hours long and you don't need to worry about recharging. Most of the projectors also use AAA batteries. So when you decided to usage time of the Pico Projector, you can find the perfect Pico projector with great battery backup as per your need.
Budget
It is okay to consider buying something that costs less. You can also get a projector that has a lower price tag. However, you should also know that a cheap projector is not as good as a high-quality projector. A low-quality projector may not be very useful. So before picking a projector as per your budget, you must check the overall quality of that one. The quality matters at last.
Warranty or Service
Last but not least before buying a used Pico projector, you should check its warranty and services. The warranty and guarantee of the Pico projector will determine the service and support that you will receive. Most pico projectors today come with a 1 to 3 years warranty and reasonable prices.
What is a Pico Projector: FAQs
Is it worth buying a Pico projector?
Buying a Pico Projector is worth because for several reasons. One of the main reasons that you can buy a Pico projector is that they are portable and compact. Some of them are small enough to fit into your pocket. This makes them easy to bring along anywhere. These projectors are not large in size. Therefore, you can carry them around easily. This is why buying a projector is worth it.
How can you use a Pico projector?
There are many ways to watch movies on your smartphone. One of the easiest ways is to use a portable HD Pico projector. With a Pico projector, you can watch movies on a big screen that you can actually see from the couch in your living room using a mini-HDMI to HDMI cable.

Once connected the Pico projector to your smartphone using an HDMI cable, you can share the content to watch movies or play games on the go. If you want to step-by-step guide to connecting the smartphone with a pico projector, you can follow our Full Guide here.
What is the difference between a Pico projector and a Portable projector?
There are various differences between a Pico projector and a Portable projector. 

One of the main differences is portability. Talking about Portable projectors, they can be small and light enough to put in your pocket or handbag. However, portable projectors are not quite as sturdy as pico projectors. They can bend or break easily.
 
When we talk about Pico projectors, you don't need to worry about these problems with Pico projectors. This is because they can handle any type of physical stress. They weigh a bit more than portable projectors, but the added weight does not cause any issues.

Apart from that, the main advantage of a pico projector over a portable projector is that it requires less energy to operate and can be placed on a desk, table, or any flat surface. You can easily hide a projector under a desk or table, or store it in a closet. You can also carry it around with you. 
Related: What Is a Mini Projector? How to Find the Perfect Mini Projector?
Conclusion
We've reached the end of our article about "What is a Pico Projector?" and hope that you get detailed information about the Pico Projector.
In summary, A Pico projector has become one of the most popular mini-projectors within a few years. The Pico projector is an amazing portable machine that allows you to watch movies, videos, and presentations on a large screen even during your travel.
When we talk about its design elements, It comes with a lightweight and slim body design which makes it easy to install and operate. So it is the ideal device to use for small spaces like dorm rooms, offices, and home theaters.
If you want to have a good quality Pico projector, with a buying Guide that we've discussed earlier in this article, you can choose the perfect Prico projector according to your budget and requirement.
Although the Pico projector itself is quite small, you can also consider buying an extra battery pack and a carrying case with this. This makes it easy to carry around and use almost anywhere.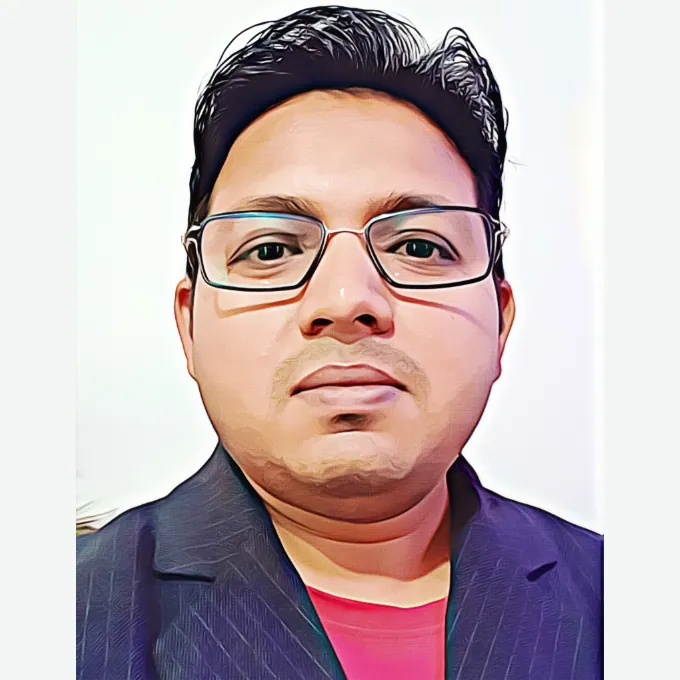 As an experienced Software Engineer in a Projection-Based Technology Company, I love sharing my Knowledge to utilize and help others to learn more about Projectors. Thus one can get the right Projector for their needs.